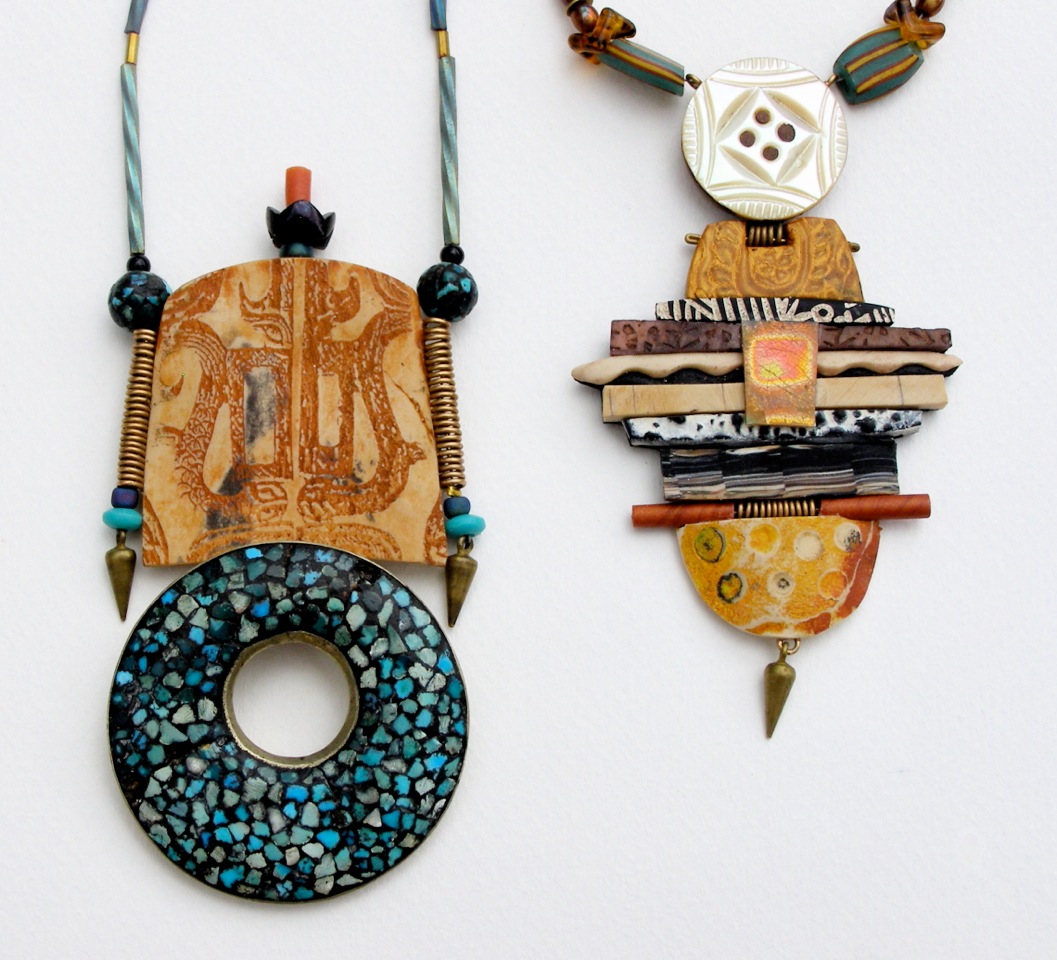 Tory Hughes developed the polymer techniques to recreate natural materials over two decades ago, and this approach to polymer has been widely influential. In 'Swing Flex Sway – Making Exotic Jewelry Move' you'll learn to mimic ivory, amber, coral and turquoise, how to antique and personalize these exotica, and how to design, hinge and construct necklaces with moving elements to expand your design possibilities. 

See more information on 

Tory's website.

 

Skill Level: Basic polymer experience required

Supply List: Sent after registration.

           Class Fee: $235            Kit Fee: $20 includes all clay & shared materials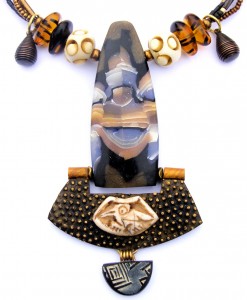 Option: There are still spaces open for  Agate Extravaganza on Friday, November 7th for an introduction to imitatives in polymer art jewelry design.
VIA Artistica Cancellation/Refund Policy If cancellation is given 2 weeks or more in advance of the workshop, a full refund is honored. However, if the original payment was made through PayPal, we will charge 4% (our PayPal fee) to make a refund. Sorry, because this is a guest instructor NO REFUND is given within two weeks of the class.