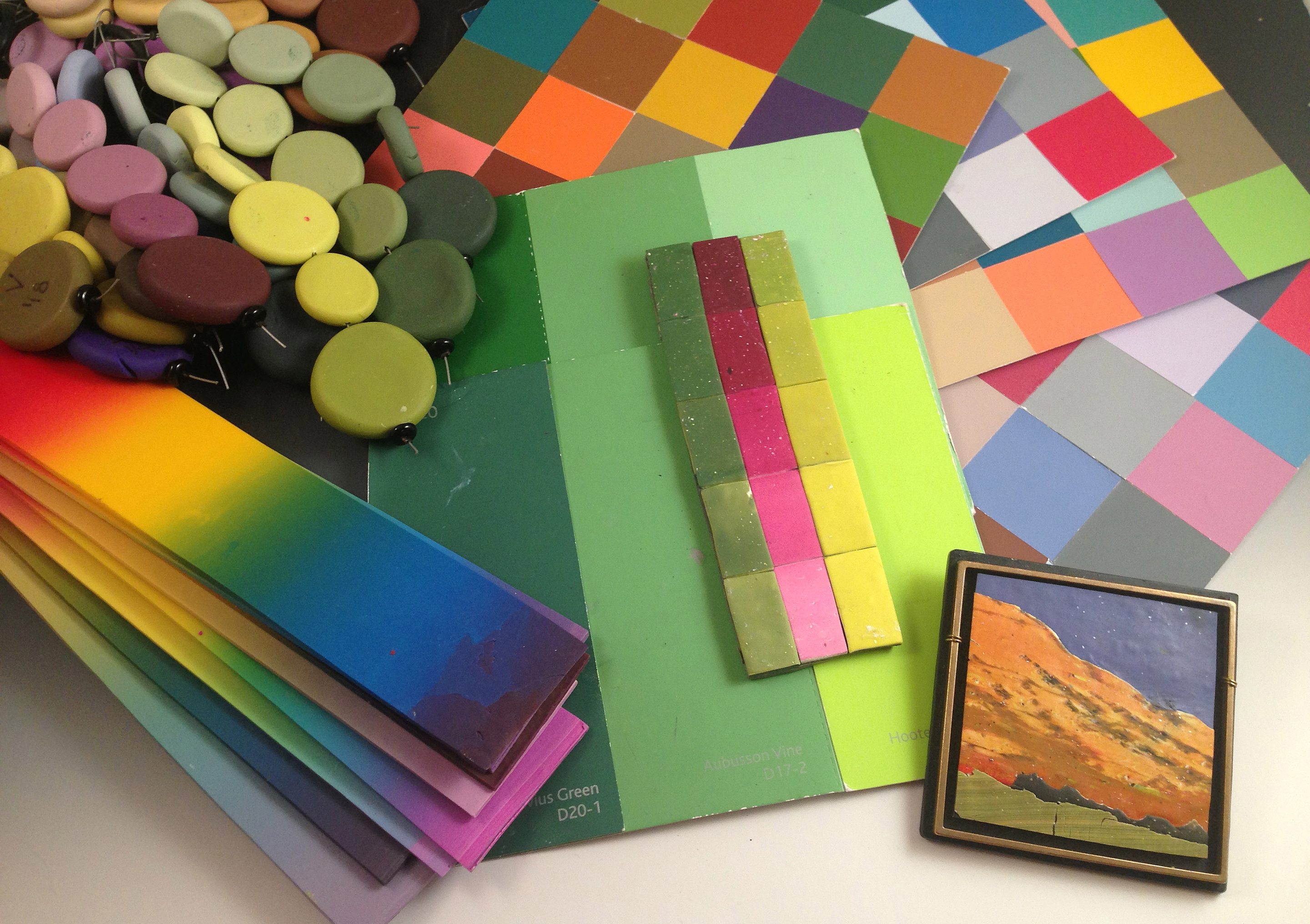 with Maggie Maggio
Saturday, Mar 15, 2014, 1:00pm – 5:00pm
The colors of each time of day, each season, and each place in the world all evoke associations that speak softly or shout for attention.  Understanding how color works in nature is the key to understanding how color can be used to communicate meaning and mood.
Learn the language of color by exploring the relationships between light and color in the natural world. Hands-on experiments with shadows and color temperature will help you add depth to your work.
Nature gives numerous clues about how to add luster, luminosity, iridescence and three dimensional effects to your work just by playing with variations in the value and saturation. Learn how to use these natural color flows to add harmony to your pieces  – or you can break nature's rules and create a feeling of dissonance if that is the intention behind your color choices.
Come play with colors inspired by nature!
Note: Color is one of the most important elements in design. This three hour workshop is the third in a series of three classes designed to cover the full range of information you need to use color effectively in your work. Polymer clay will be used for the exercises but this workshop is open to artists working in all media. Maggie Maggio's Mixing Map is a different and fabulously easy way to learn to mix colors. Even if you are an experienced observer of nature, you will learn to see color in a whole new way!
Experience Level: All levels. No experience with polymer clay is necessary.
Location: VIA Artistica, Second Floor, TaborSpace, 5441 SE Belmont, Portland
Registration
Registration is closed for this event.