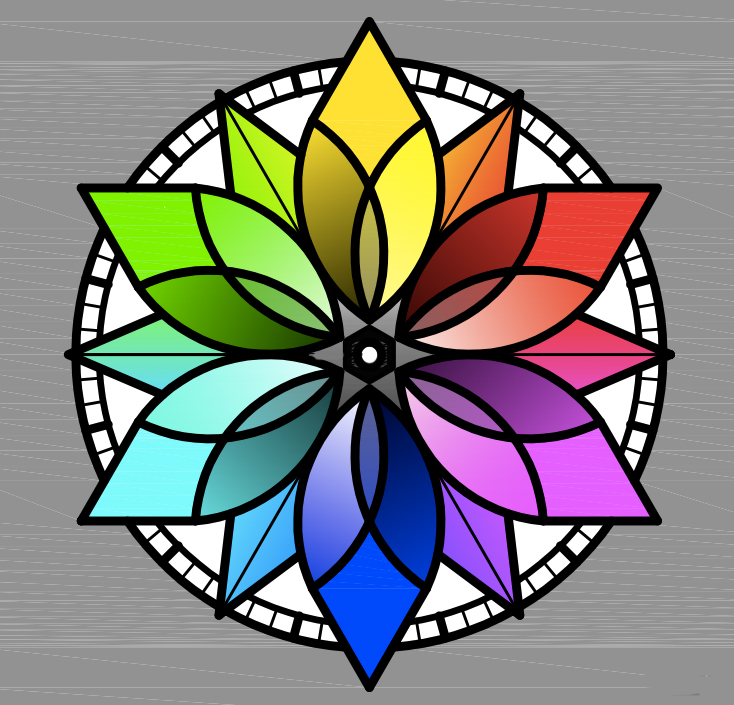 with Maggie Maggio
Saturday, Feb 7, 2015, 1:30pm – 5:30pm
Forget the rules. Throw out the color wheel. It's time to rethink everything you thought you knew about color. Why? Because most color theory is simplistic, misleading, confusing, outdated, or just plain wrong.
Digital media is replacing traditional media in every field as art and science move deeper into the computer age. Color is an integrated system of both light and pigment. With some practice, it's not too hard to learn how to toggle comfortably between the two sides.
Hands-on experience is the best way to see how an integrated color system works. We will start by training your eye to see the nuances of color by looking through a prism, sorting color swatches and reviewing the three properties of color. We will then explore mixing colors with additive mixing on the computer, partitive mixing with spinning disks and subtractive mixing using polymer clay. Your explorations of the world of color will be guided by Maggie's new Compass Rose and her instinctive Mixing Map.
You will leave with a better understanding of the complexity of color and an appreciation for where each color lives in the interconnected system that is 21st Century Color.
Additional Information
Experience Level: All levels. Artists of all media are welcome.
Minimum Students: 3  Maximum Students: 8
Materials Cost: $5 for materials, handouts, and shared supplies to be paid in cash the day of the class.
Class Fee: $50
Registration
Registration is closed for this event.