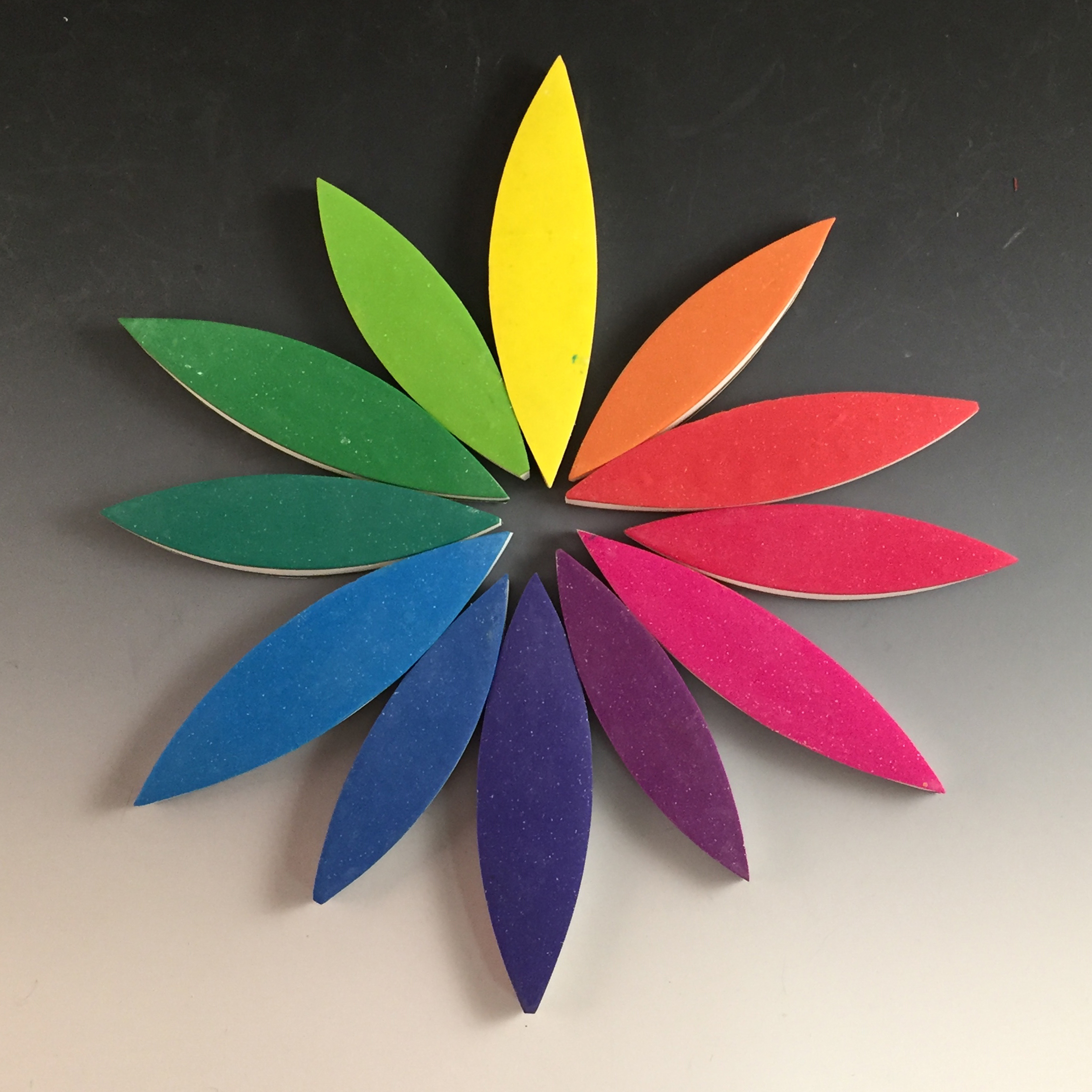 with Maggie Maggio
Saturday, Jan 23, 2016, 9:00am – 5:00pm
Learn how to create a personal palette using six primary colors  – red, yellow, green, cyan, blue, and magenta – and then make a playful ColorWashed flip bracelet to wear home.
Maggie will help you choose your personal primaries based on her new Modern Mixing color wheel and then guide your way as you mix 12 custom color wheel colors to represent your personal palette.
The beads for the bracelet will be made using Maggie's signature ColorWash technique. ColorWashing brings out the richness of colors in polymer by washing thin sheets over a white base. Because muddiness disappears when the colors are washed the finished colors are brighter than colors mixed with white.
The beads on the bracelet are designed to flip  – one side will show the most saturated and vibrant colors of your palette and other side will show your favorite nuance of each of the 12 colors.
Class Fee: $75
Materials Fee: $15  Includes new Modern Mixing color wheel handout, polymer clay and supplies to make the bracelet.
Total Fee: $90
Registration
Registration is closed for this event.