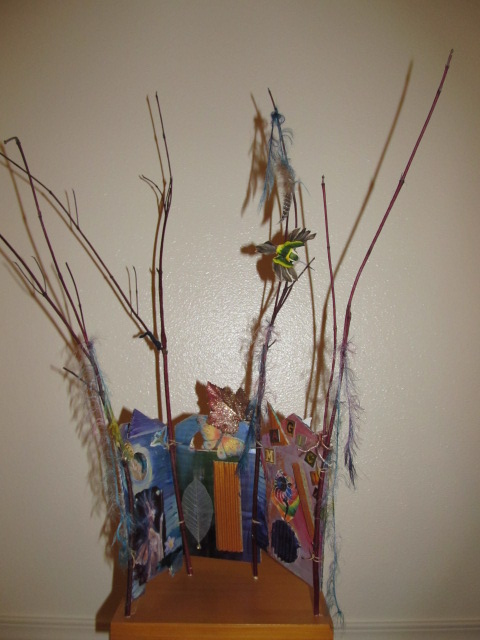 with Kirsten Carpentier
Saturday, Jan 10, 2015, 10:00am – 3:30pm
With each New Year, a special Word of Intention can set the theme for the next twelve months. Your word might be "Synergy", "Inspiration", "Courage" or "Believe"…whatever resonates for you. Whatever you want to invite more of into your life.
In this workshop we'll create unique mixed media triptychs that explore and celebrate the words we choose for the year. The project also has second side, so 6 surfaces will be painted and collaged with a variety of special materials.
These "inner sanctuaries" can be used as a reminder throughout the coming year of our New Year's intentions.
Note: VIA Artistica is on the second floor of the Parish House. It is accessible by stairs only.
Registration
Registration is closed for this event.