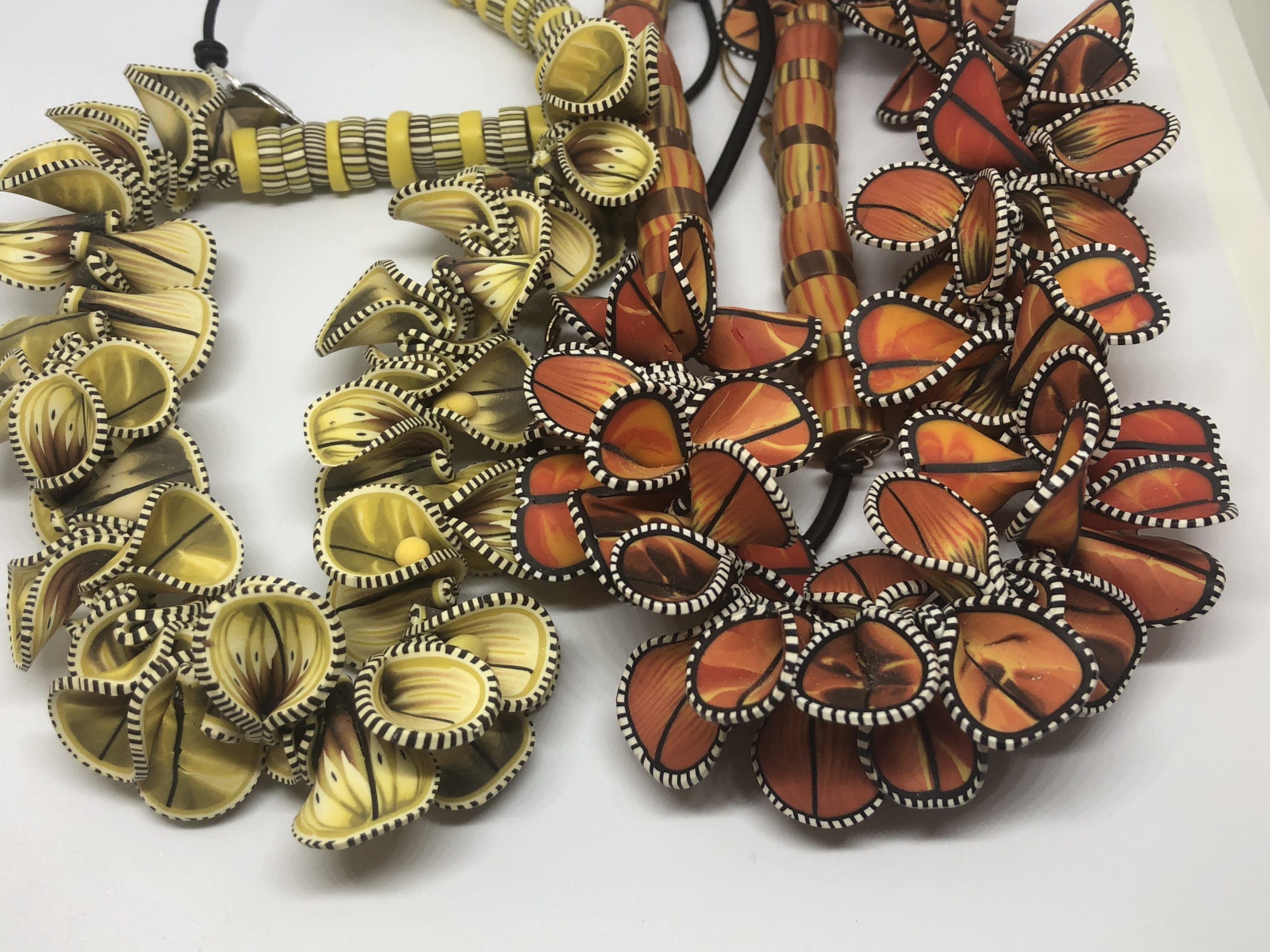 with Laurel Swetnam
Saturday, Mar 20 – Mar 21, 2021, 10:00am – 1:00pm
My Monarch necklaces mimic the colors of the famous butterflies.  Recently I decided to experiment with a yellow palette as well – bumbles!    I think both are successful.  I'll demo both of these, but you could choose your own colors as well. Maybe a gorgeous blue morpho butterfly! 
Polymer clay pinched shell beads are the basis for these dramatic, lightweight necklaces, bracelets or earrings.  The key to creating these eye catching pieces lies in balancing repeated design elements with variations on a theme to create interest.  In this class we'll learn to make four  types of simple painterly canes, pictured below, which make up the 80 shells for a necklace.  We'll also make the striped cane that accents the shells, and learn how to string the cured beads.  There are a few tricks to monarchs and bumbles- sometimes hints are the best part of a class.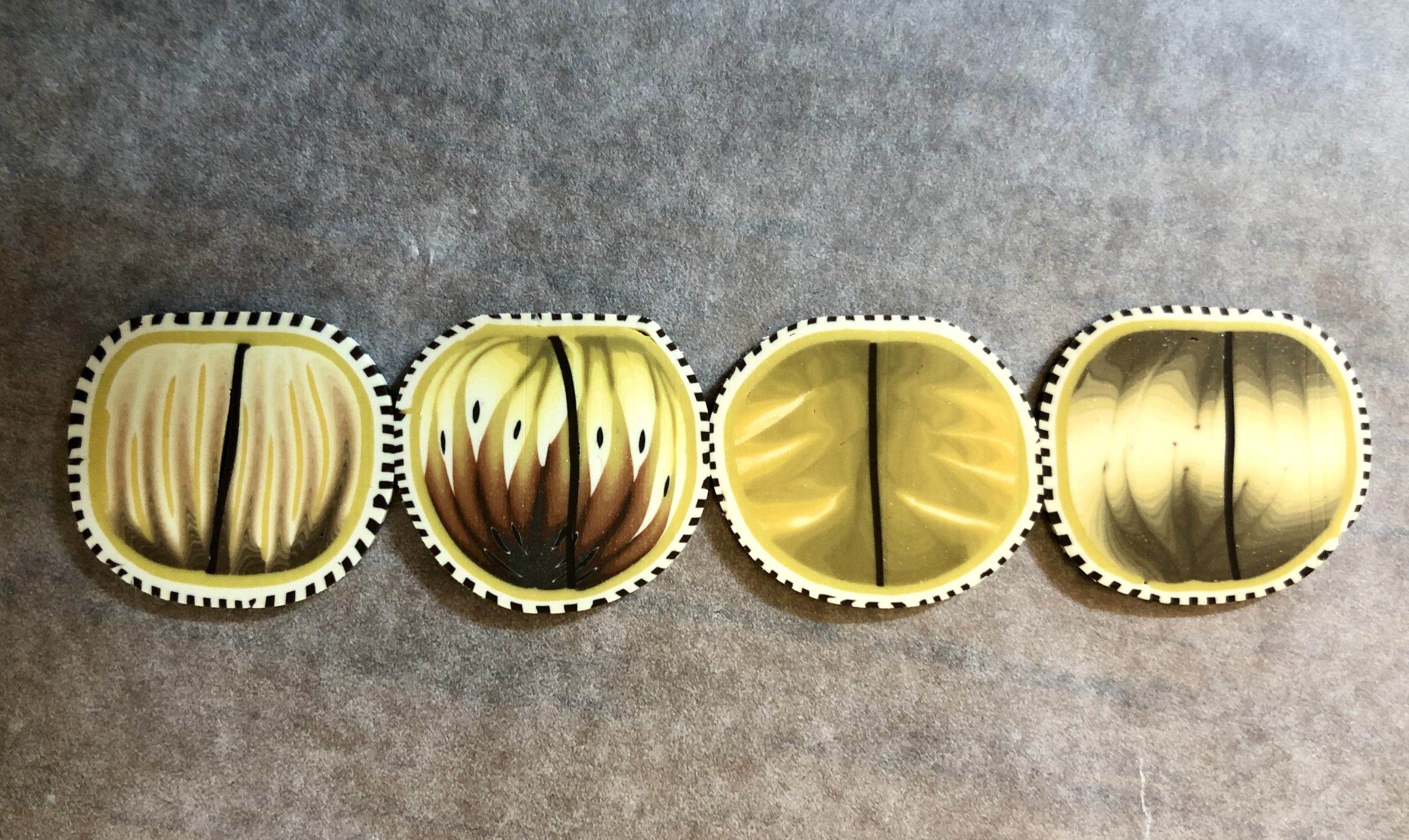 Registration
Registration is closed for this event.