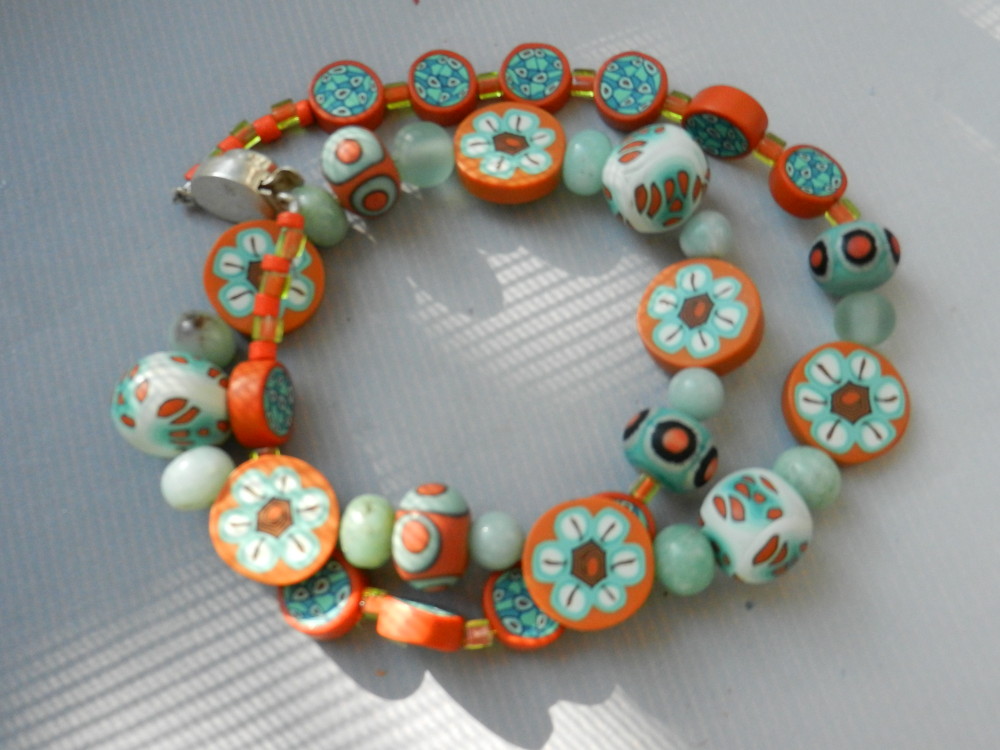 with Laurel Swetnam
Thursday , Dec 13, 2012, 10:00am – 3:00pm
Simple millefiore canes made with polymer clay can create stunning designs. After learning how to condition polymer clay and mix colors, we will make three basic canes: a bullseye cane, a skinner blend and a spiral. In this class we will make beads that can be strung into a necklace like this one or made into a bracelet and earrings. This class is appropriate for newcomers to polymer clay as well as students with some experience.  Most class materials are provided.
Additional Information
Experience Level: Beginner to Intermediate
Minimum Students: 3  Maximum Students: 8
Materials Cost: included in class fee
Class Fee: $55  includes use of VIA tools (pasta machines, blades, etc.)
Total Cost: $55
Registration
Registration is closed for this event.