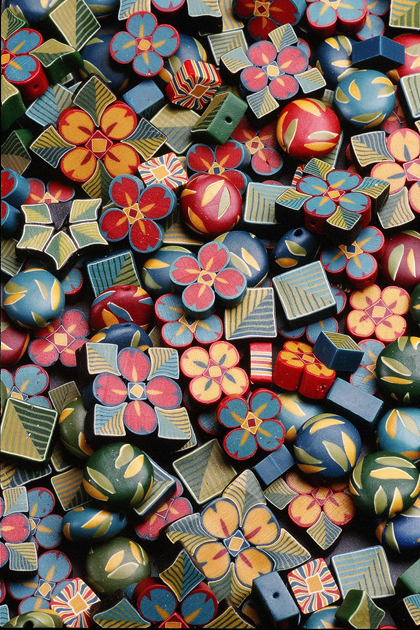 with Maggie Maggio
Saturday, Aug 10, 2013, 9:30am – 4:00pm
Mixing colors is easy. Combining colors is hard!
Putting together the right colors in the right places for your canes is critical since their relationship changes as the cane is reduced. Can you predict how your colors will shift?
In this one-day workshop, I will share some simple tips and tricks to avoid disappointing surprises and help you design and make beautiful canes.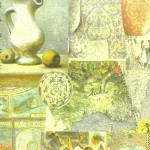 Start by making a color collage and then learn how to see color in a whole new light as you focus on value, the key to making your designs work at a small scale.
Practice auditioning your colors by testing for color shifts and explore the creative process of moving colors around in a variety of placement options until the colors come alive.
At the end of the workshop you will have a color-coordinated collection of leaf and flower canes to use in future projects.
All materials and supplies are provided.
NOTE: This class is designed for artists of all media to explore color combinations using polymer clay. No polymer experience is necessary although the exercises are a good intro to making canes using the clay.
Registration
Registration is closed for this event.