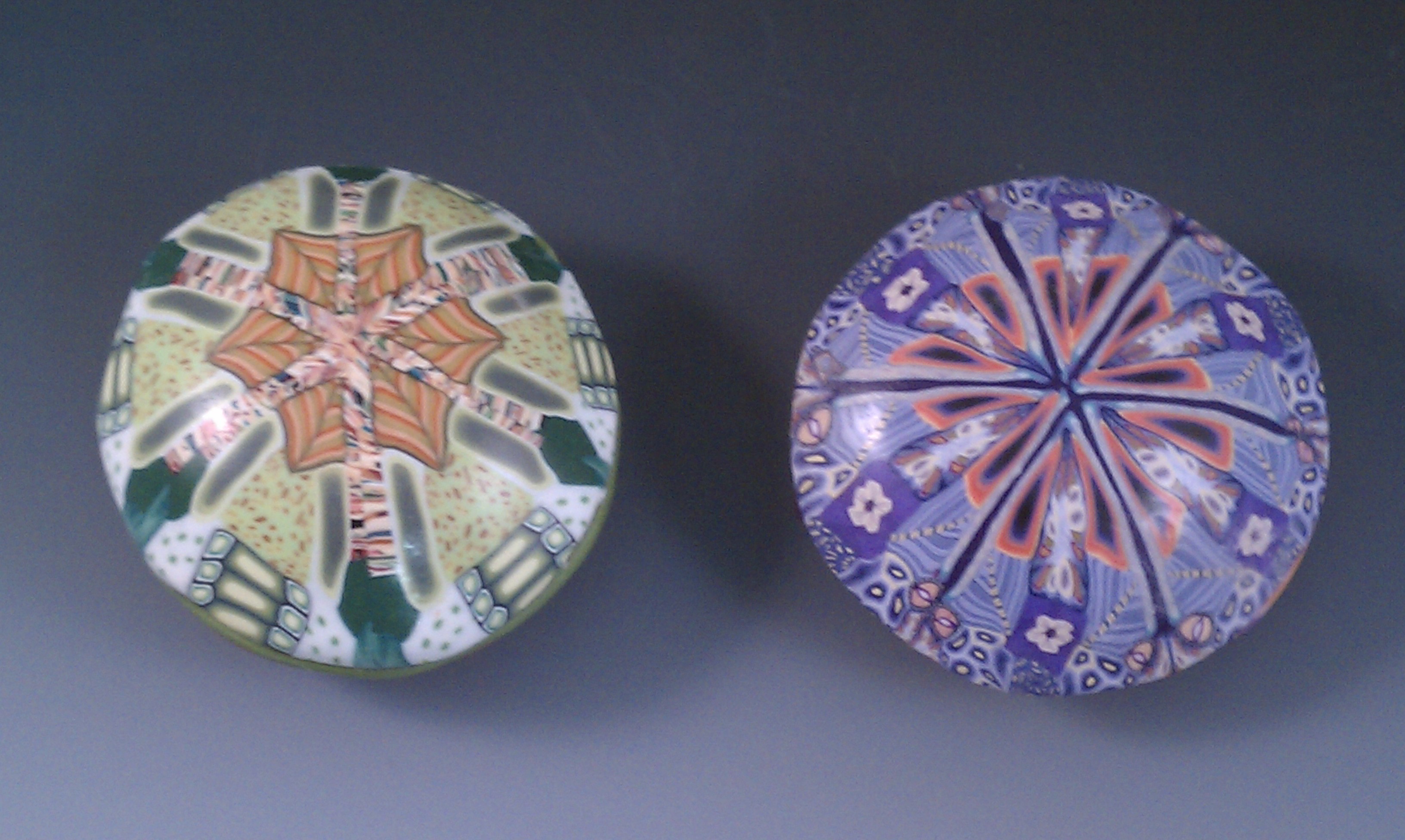 with Laurel Swetnam
Saturday , Apr 13, 2013, 9:30am – 4:00pm
There is calming magic in the symmetry of mandalas.  Mandala, which means circle in Hindi,  represents wholeness and reminds us of our connections to nature and community.   Creating a polymer clay mandala pendant to wear combines  the joy of creation, the delights of exploring color and the tranquility of the form. This all day class will begin with making simple millefiori canes, then combining them to design a pleasing pattern to create  a symmetrical mandala.  Each pendant is a unique piece and stunning, and the process is simple enough  for beginners.
Materials are included, as well as basic tools for working with polymer clay.
Registration
Registration is closed for this event.