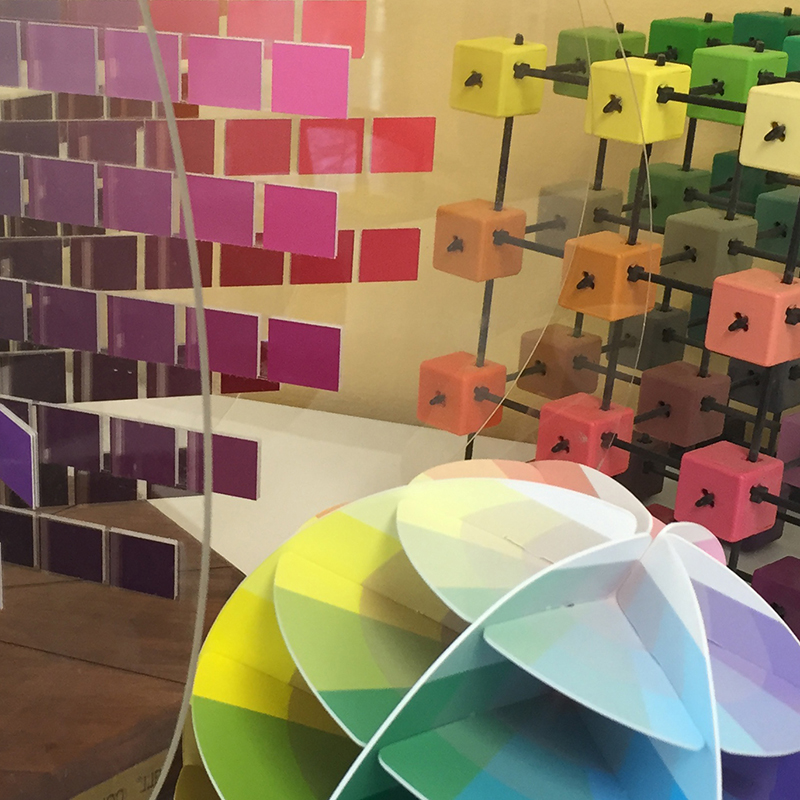 with Maggie Maggio
Saturday, Feb 29, 2020, 9:30am – 4:30pm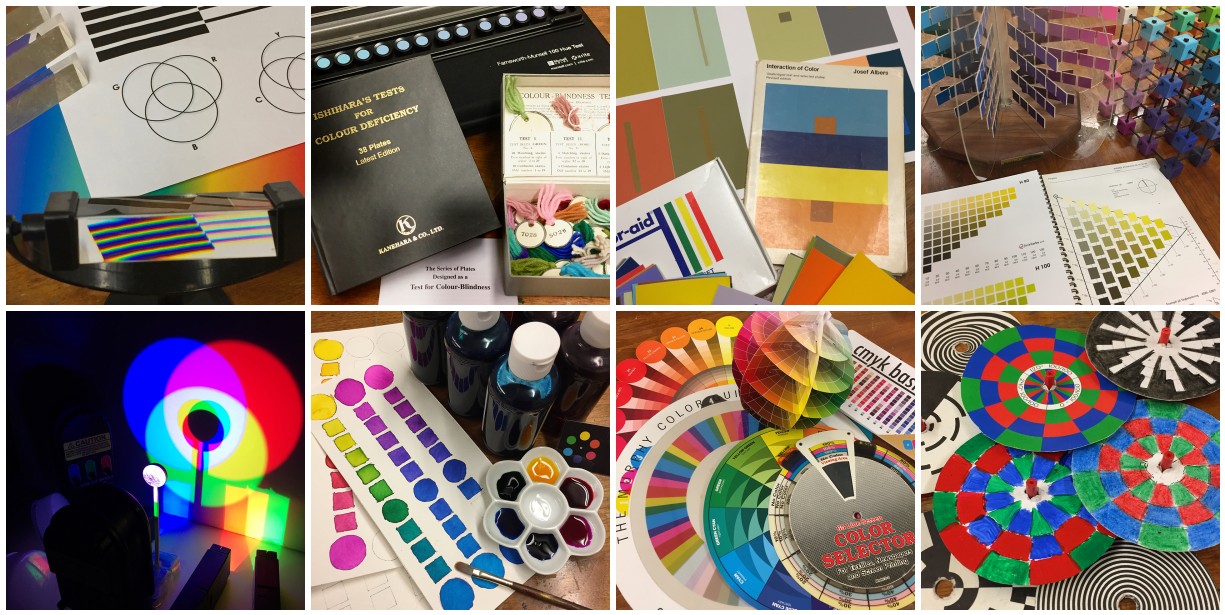 Come spend the day playing with colour!
Colour surrounds us. It is a visual language that affects how we feel and how we engage with the world around us. Traditional colour theory focuses on colour for artists and designers but our world is changing and colour theory is changing along with it.
There is no better way to get a taste of the complex world of modern colour than by hands-on explorations.  After years of test-driving hundreds of colour books and products for studying colour, I selected the best and set up a Colour Explorer Room in Portland, Oregon.
I invite you to join me in the Colour Explorer Room for a sampler of the exercises from my five-day Smashing Colour Week.  I will bring out  a collection of my favorite toys and products and lead you in a series of fun and informative exercises to introduce you to basic concepts in the science and art of colour.
This is not your traditional colour class! Anyone interested in exploring the art and science of 21st Century Color is welcome to come and play for the day!
ALL Materials Provided
Students Bring: Laptop or I-pad and Curiousity
Skill Level: All Ages
Location:   VIA Artistica Studio, 2nd floor of Taborspace
5441 SE Belmont Avenue, Portland, Oregon
Hours:  Doors open at 9.  Class runs 9:30 – 4:30 .
Registration
Registration is closed for this event.