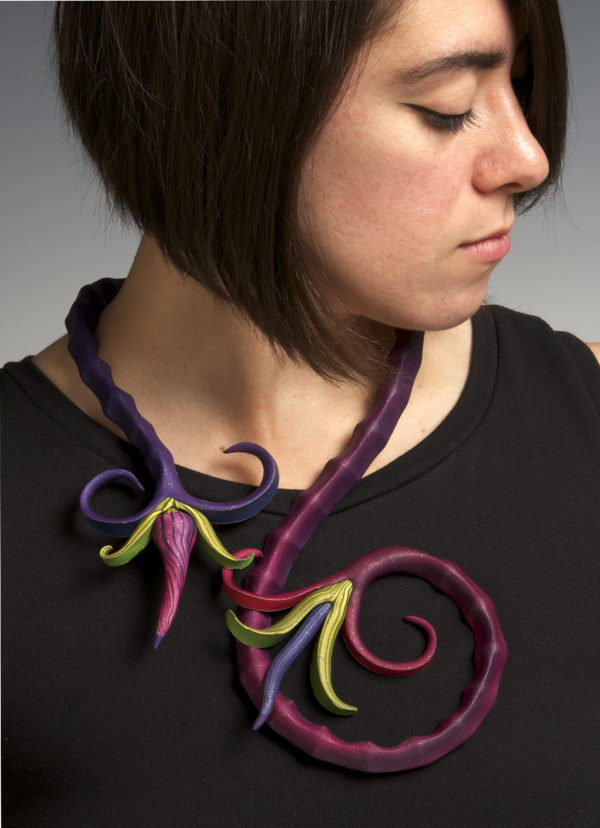 with Maggie Maggio
, Jan 20, 2018, 10:00am – 5:00pm
The preview class is a test run for a new workshop that combines a color class on the three dimensions of color with a project class that focuses on exploring the amazing sculptural (3D) capabilities of the clay.
One of the most important tools you will take away from this workshop is a color globe to help you understand the fascinating world of color relationships. Every student will receive a Mini Kolormondo and learn how to use the three-dimensions of color to choose a palette and control the mood and message of your art.
After making a color collage and mixing a custom palette, students will use Maggie's Color Wash technique to hand sculpt a pendant or earrings inspired by their collage.
Come spend a winter day surrounded by color!
Note: Fimo Pro polymer clay, a Mini Kolormondo, and all materials for the class are included in the fee.
Registration
Registration is closed for this event.