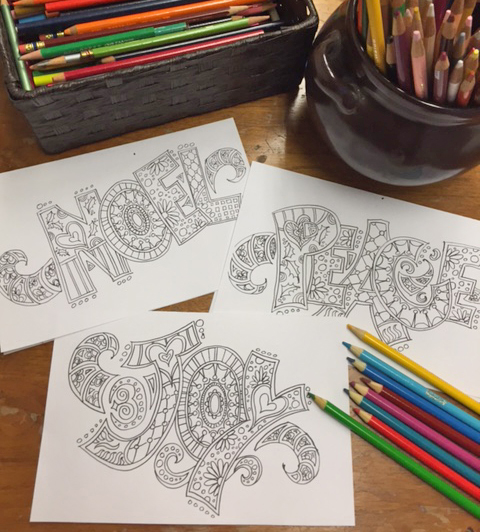 with VIA Core Team
Sunday, Dec 12, 2015, 1:30pm – 4:30pm
Take some time to relax during this busy holiday season! We invite you to pop in to VIA Artistica for hot cider and refreshments and spend a few minutes indulging in the latest hot art making trend – the Coloring Craze.
Maggie designed some fun holdiay cards and we will put out TONS of art supplies to make sure you can create beautiful customized cards.
In addition to having fun at the Coloring Party each of the partners will have some of their own artwork for sale.
Along the way be sure to stop by the TaborSpace Commons downstairs to see Kirsten's artwork on display in the coffeehouse!
Come join us around the big table at VIA!