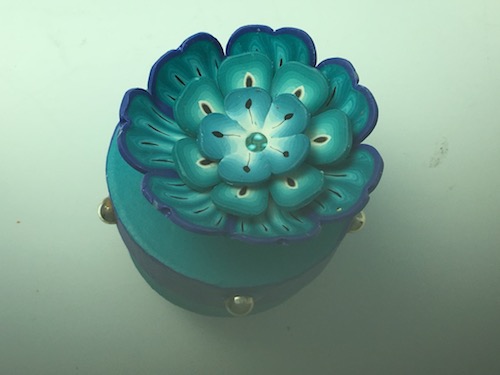 with Laurel Swetnam
Saturday, Jul 15, 2017, 9:30am – 4:00pm
Today's warmth has been a joyous harbinger of summer and I crave the brilliance of Portland's summer flowers.  I am about to leave for Quebec, so I'm going to call this class Fleurs.  In any language, three dimensional polymer flowers are eye-catching, versatile little gems which can become box decorations, pendants, earrings and (for those of you with evil kitties who eat real flowers) table decorations.  We will paint a little cardboard box to top with a flower and I will provide instructions and materials to convert flowers to jewelry for interested students.
Most flowers start with skinner blends, so this class will also be a little tutorial in planning your blends to get the effects you want.  Materials list will be send to registered students.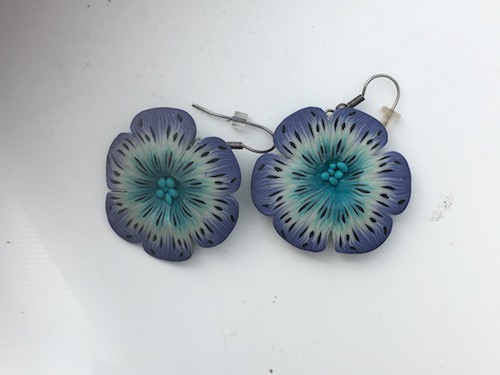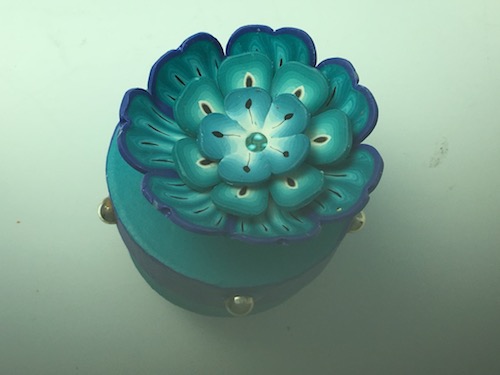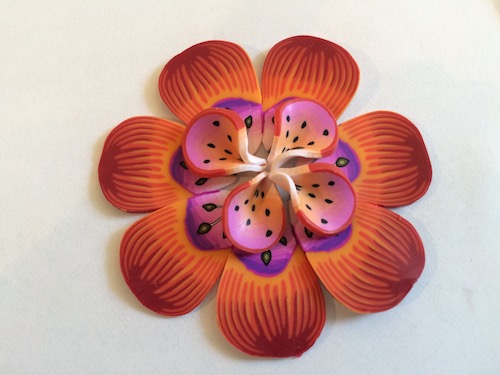 Registration
Registration is closed for this event.