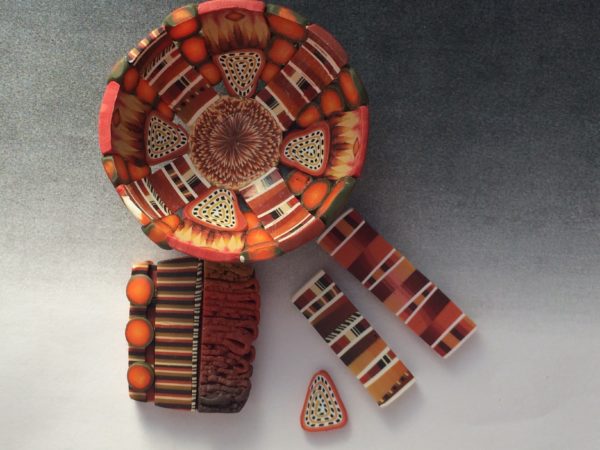 with Laurel Swetnam
, Mar 24, 2018, 10:00am – 4:00pm
This class will focus on using variations of colored blends to create stunning simple designs with polymer clay. The class will focus on building a palette, then creating canes with dashes, bands of stripes and circles. In class, we'll make a pair of earrings and a small bowl, but the canes are great building blocks for brooches, bracelets, pendants and necklaces as well. The class is suitable for confident beginners and great for anyone wanting to expand skills with Skinner blends.
The class will be held on Saturday, March 24, 2018 from 10:00-4:00 with a lunch break (visit the Bell Tower Café, one of many local spots or bring your lunch).   While our pieces are curing, we'll learn techniques to use scrap clay. Kato clay will available for $10.00 or you can bring your own; ear wires are included.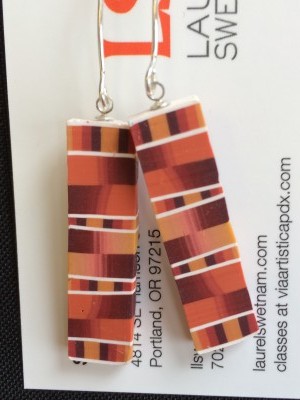 Registration
Registration is closed for this event.