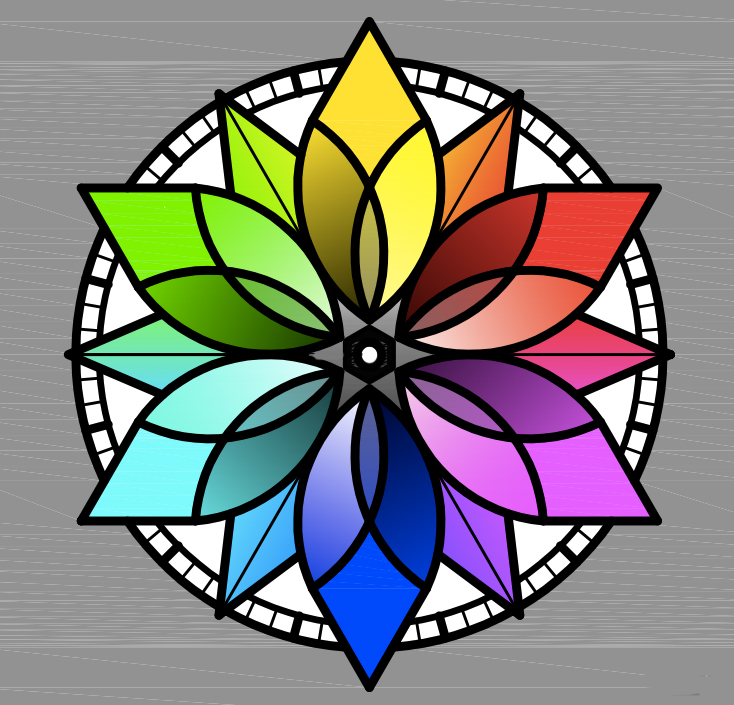 with Maggie Maggio
Saturday, Mar 7, 2015, 1:00am – 5:00pm
Playing with color is a joyous experience. Forget the old rules, come learn about color just for the fun of it! During the class we use many different media and focus on building a good foundation for exploring the wonderful new world of 21st century color. After the class you will see color more accurately, be able to choose colors more effectively, and easily mix any color you want.
Color is one of four key concepts, along with letters, numbers, and shapes, that we are taught as very young children. We started our explorations of color with crayons and finger paint but now, with computers supplementing traditional art materials, it's time to raise our understanding of color to include both digital and analog media. It's time to Color Up!
Color is an integrated system of light and substance. With the availability of computers and modern lighting systems we can easily explore both worlds and even learn how to jump back and forth between them.
Hands-on experience is the only way to discover how an integrated color system works. We'll get out the crayons and fingerpaints, and the computers and LED's! We'll do some coloring in – and some coloring up!
This class is centered on a belief that color is one of the wonders of our world. Over the last twenty years of teaching color, Maggie has developed fun, innovative exercises that are designed to help you see color in a whole new way. Your explorations of this amazing world will cover the basics in both the art and science of color and be guided by Maggie's new Compass Rose and her instinctive Mixing Map.
Come for the adventure of learning something new, and leave with an expanded appreciation for the interconnected system that is 21st Century Color.
Additional Information
Experience Level: All levels. Everyone is welcome.
Minimum Students: 3  Maximum Students: 8
Materials Cost: $10 for materials, handouts, and shared supplies to be paid in cash the day of the class.
Class Fee: $60
Registration
Registration is closed for this event.