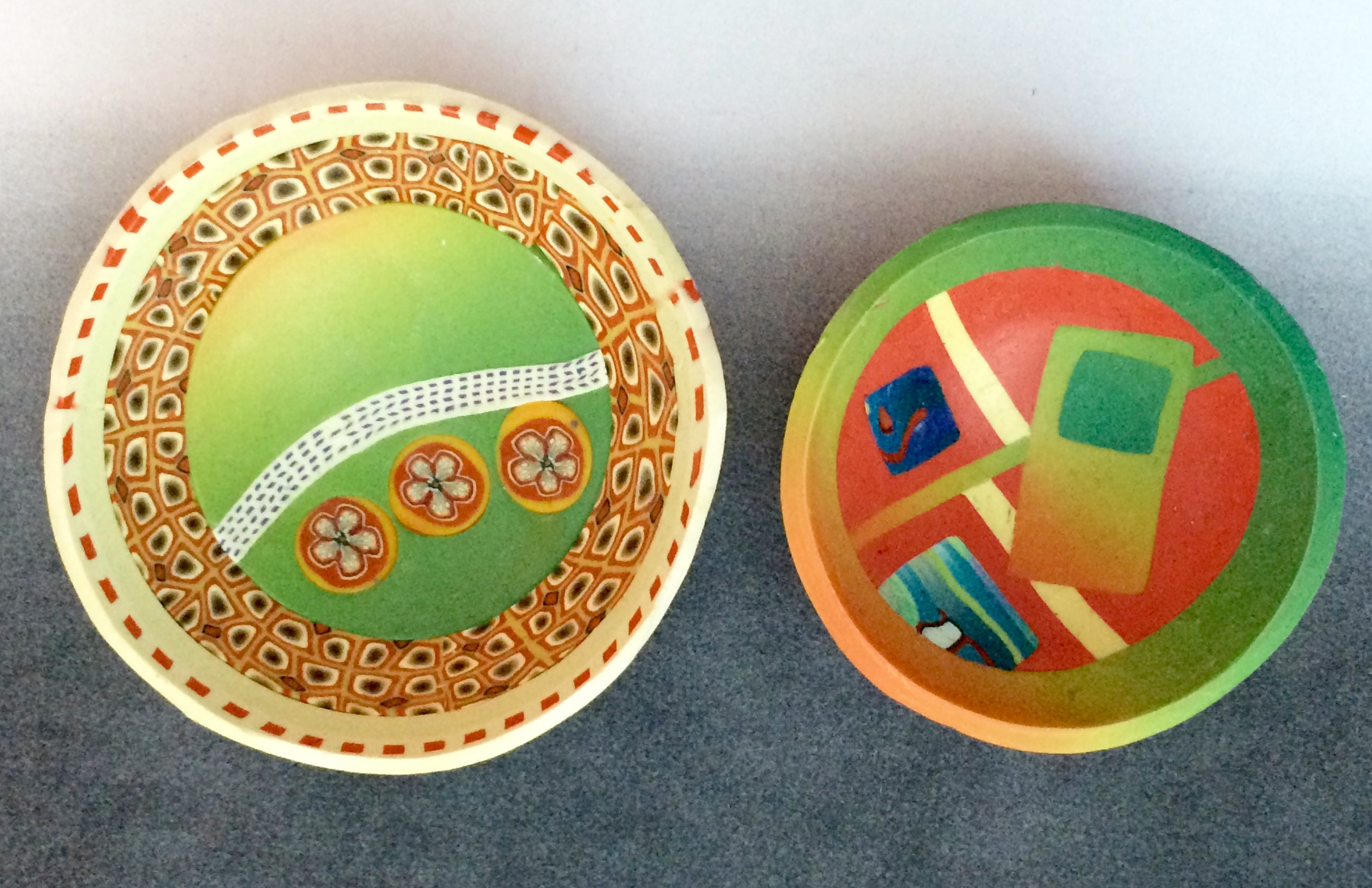 with Laurel Swetnam
Saturday , Jul 11, 2015, 9:00am – 1:00pm
This class is designed to appeal to two generations – or three!   Since my family will be visiting here, I'm looking forward to sharing this experience with my daughter and granddaughter.  If you have a son or daughter in high school (or older!) and would like to share an art experience, join us! Come even without a young'un in tow and enjoy the vibe.
The project is a great introduction to polymer clay.  The bowls are small, colorful and great for jewelry, paperclips, thumb drives, etc.   We will use Kato clay.   Please bring your own or use mine for $8.00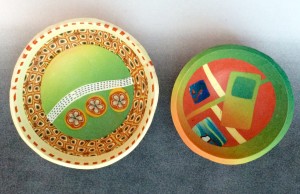 Registration
This event is fully booked.