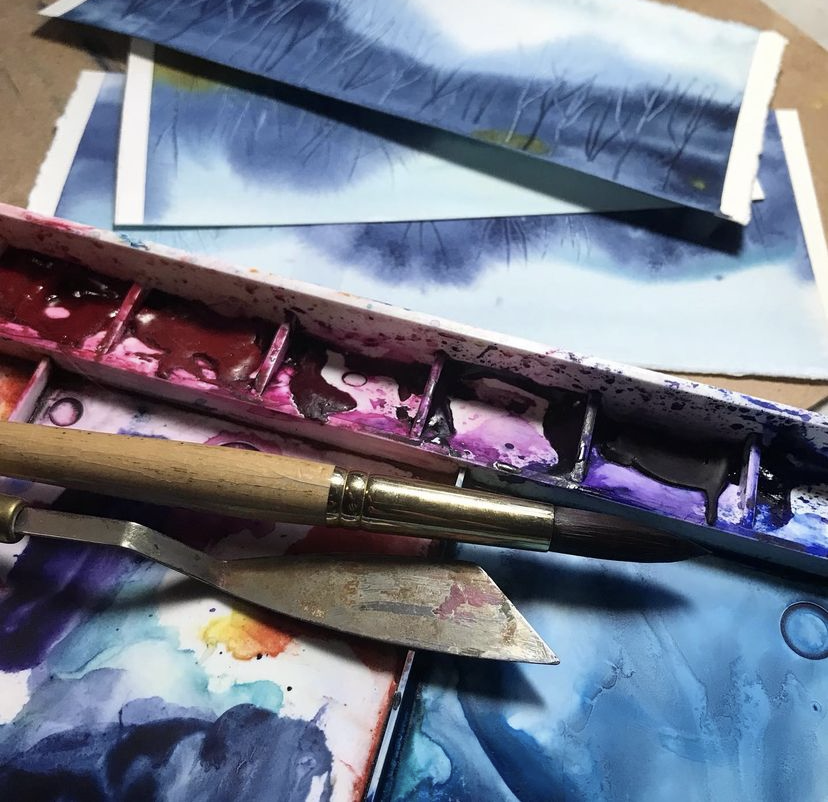 with Guest Instructor Leslie Barnum
Wednesday, Nov 29 – Dec 20, 2023, 1:30pm – 4:30pm
                                      Beyond the Basics Watercolor with Leslie Barnam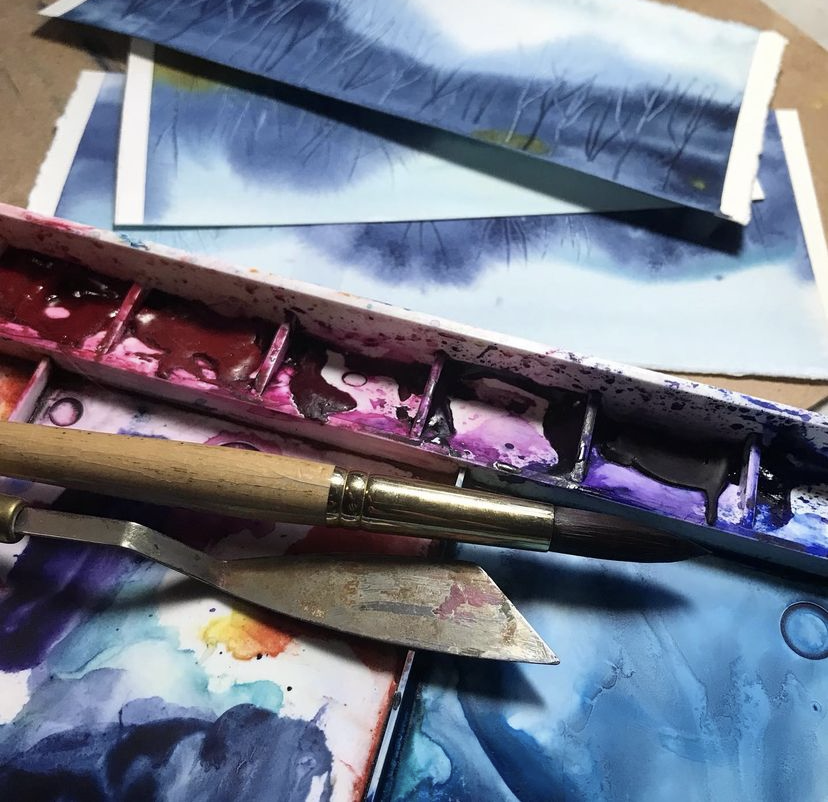 Wednesday Afternoons,  Nov. 29, Dec. 6th, 13th and 20th
In this 4 week workshop, we will work on loose landscapes. Leslie will start each workshop with
a short demo. Students will practice using the wet on wet technique, learning how to go with the
flow and allow the water to do the work. We will use the misty Oregon winter as our inspiration.
Space limited to 10 participants/ Cost $120 for 4 weeks
Please register and find the supply list HERE
Artist Bio: Leslie studied art at Pacific Northwest College of Art and received a BFA in Painting. Her work has included textile design, mosaic, murals and mixed media work. She is currently focusing on painting with Watercolor, Gouache and Acrylic. Teaching has become integral to her artwork as it compels her to learn more as she practices. With 13 years of teaching experience, she strives to facilitate an environment where students in her classes learn to trust their instincts, and begin to see art as a process and adventure.