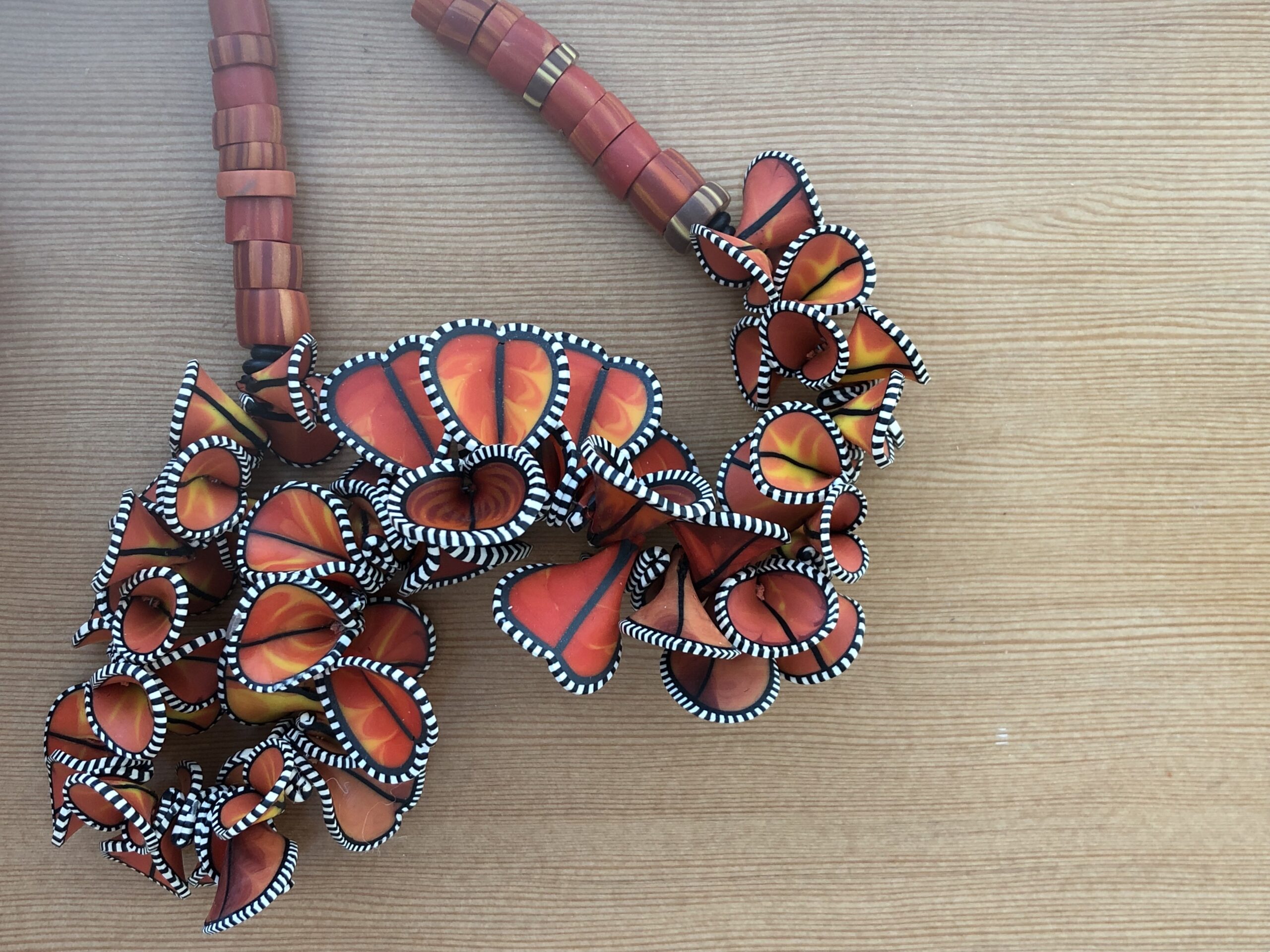 with Laurel Swetnam
Saturday, Jun 10, 2023, 10:00am – 4:30pm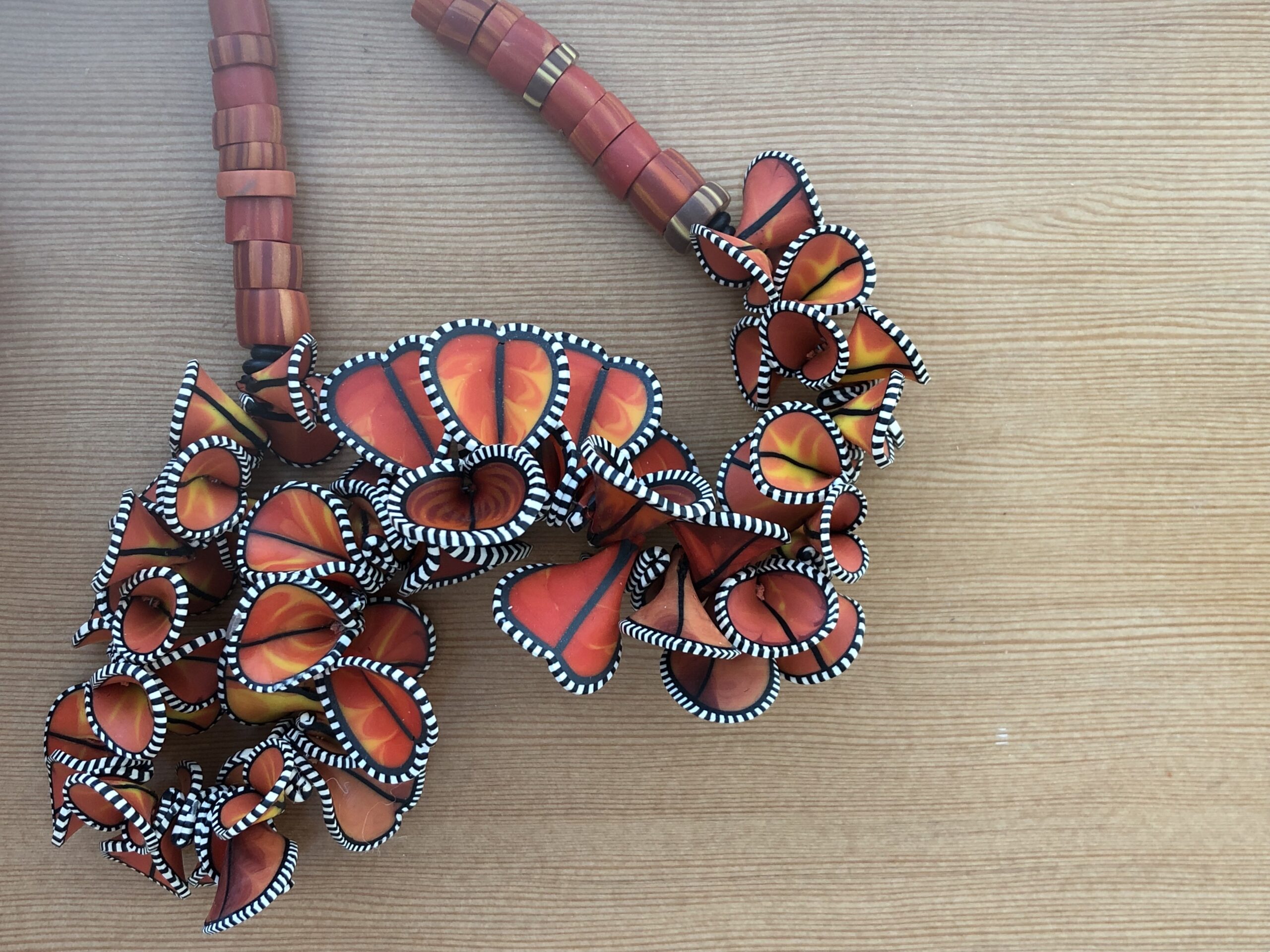 This dramatic necklace shows off the wonderful versatility of polymer clay. It is
eye-catching, but lightweight and comfortable to wear. In this class we'll learn to
make several types of simple, painterly canes (pictured below), which make up the
80 shells for a necklace.  The palette can be rusts and oranges (Monarchs) or ecru,
taupe and honey hues (Bumbles)  We'll also make the striped cane that accents the
shells, and learn how to string the cured beads. This class is appropriate for
confident beginners and above.
This will be a small class limited to 6 students. To reserve your place, please email
llswetnam@gmail.com. Cost is $75.00 ($60.00 for members of the Portland Polymer Clay Guild). A supply list and preparation instructions will be sent in early
May.